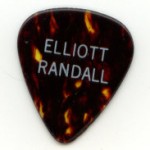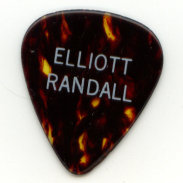 With the plethora of new gear making its way to the marketplace, I felt it appropriate to share my personal thoughts/feelings about some of the tools I've come across that have made noticeable impressions on me.
---
 PICKS
Stetsbar: "Vibrato Handle", "Tremolo Arm", "Wanger Bar"…call them what you will. In my early pickin' days Duane Eddy had a most profound influence on my playing sensibilities. He used his Bigsby quite subtly and effectively; none of that "dive-bombing" stuff – which very few players (imho) do really well. Two spring to mind actually – they would be Jimi and Jeff Beck …but I digress. The Stetsbar was invented by guitarist Eric Stets, who also has a degree in mechanical engineering. His design is totally unique, and to my mind, it's flawless. That said, even though the model for the Les Paul installs quite easily, I would recommend utilizing the services of a fine luthier for other installations. Such incredible sensitivity!
---
Seymour Duncan Pickups: Having known each other since our teens, it would be fair to say that Seymour knows my styles and sounds inside-out. When I recently "refurbished" my other '63 Strat, it just made sense to ask Seymour's expert advice on pickup replacement. I wanted this one to sound different. He came through with the most amazing combination of SD pickups for this lovely instrument. I've never heard a Strat offer this set of tones before – ever! [bridge – STK-S9b || middle – STK-S7 || neck – STK-S2n]. A few audio examples can be heard here:
D.I.
Amped
---
Amp-modelling – digital plug-ins for DAWs: There are two really cool ones in particular that I will briefly describe. The first is "cheap and cheerful", and the other is not. Both are fine quality examples of the creative implementation of zeros and ones. And another bonus is that these both can be used as stand-alone modules – without needing DAW "housing" – so you can bring your 'puter to the gig – sans amp!
 – AcmeBarGig   iFace is a truly compelling set of amps, replete with cabs, fx, mics, rooms of various sizes & textural materials, at the whopping price-tag of of approx US$25. Yes, you read right. And the site offers a vast array of free plugs as well. Inventor Ken McLaren has an amazing set of ears – and the tech knowledge to make his visions a reality. The only caveat (albeit temporary) is that they are strictly VST, and run on the Windows platform only. This will be changing – but hey, if you're handy enough, you can find ways around those limitations. AcmeBarGig rocks!
 – IK Multimedia   Amplitube 3 carries a much heftier price-tag, and gives you so many "famous" amps and interesting options, that you could lock yourself away in your studio for days on end, and still just be scratching the surface.
I really love them both. Just one other "by-the-by" thought to share about amp/modelling plug-ins. Times have changed. Technology rockets us forward. It took me a while to embrace amp 'plugs' as I've spent my entire life enjoying using non-virtual [read: real] amplifiers of all shapes, sizes, tones and characters. There is nothing like that feeling of standing in front of an amp and experiencing the waves of sound emanate from the cabinet. Realistically speaking, however, when making a quality recording, it's often impossible to tell the difference between a good (and well-mic'd) amp, and a tastefully adjusted modern plug-in. Why? Because unless the guitar is totally alone and naked (no other instruments playing), I challenge anyone to do the "blindfold test". Once your instrument is a part of the ensemble, it's all relative.
---
sE Microphones: As I grew up in the studios enjoying all kinds of (what are now called) "vintage" microphones, I often find myself requesting mics that even the young assistant engineers give me quizzical looks about. I do have preconceived notions about what mic to place on what instrument. Those of us involved in engineering have our faves, our prejudices, and well… it's like the surgeon favoring a particular 'instrument' based on years of having used it successfully. I have, of course, been turned onto the occasional "newcomer" that has delighted and surprised me – but not too often.
Then suddenly this autumn… I was introduced to the sE range of mics. To say that I was blown away might be a slight understatement. Apart from their being generally more affordable than purchasing reconditioned U-67s, 44BXs, C12s and the like, the relatively new sE products deliver a consistent set of qualities that rival the above. Of course, having Rupert Neve designing some of their range …well, speaks for itself. I've spent the last month immersed in the studio(s) – testing out these new babies, and am I sold? You bet! Just don't ask me which my favorite is, because I'm enjoying the individual personalities of every one of them. If you peruse my Facebook Artist Page, or my SoundCloud page, you'll hear some pretty impressive examples of them being put to good use.
---
Whirlwind: The other day, I noticed something pretty incredible – I haven't bought a guitar cable in over 30 years! That would be because in 1979, when I opened my 1st 'full-scale' recording studio in New York City, I had Whirlwind supply me with a good number of their cables. They are as fresh, and are as reliable today as they were then. And my DI Box of preference? The Whirlwind Director. There is a difference – to my ears, it's the best sounding box I've ever used, even with today's 'newer' technologies. There's a reason Whirlwind continue to be #1. A well-deserved reputation.
---
London Recording Studios: While many of the finest studios worldwide are shutting their doors (being squeezed out by the increasing use of home recording facilities), this lovely city continues to delight me with the following world-class venues:
RAK Studios
AIR Studios
British Grove Studios
—> These are FIVE STAR emporia.  Every day I get to spend in any of the above is a true 'gift'!
PANS
Sorry, I don't do "pans" (except in the kitchen). If I have nothing positive to say, I'd just as soon 'not go there'