40 years of

Rocking on Reelin'
When Steely Dan's debut album, Can't Buy A Thrill, hit the streets in 1972 it raised the bar for jazz-rock guitar overnight. On the 40th anniversary of the album's launch, we talk to guitarist Elliott Randall about his memories of playing on this landmark recording – including his celebrated solo on Reelin' In The Years, which Jimmy Page has named as his all-time favourite. Words: Jaimie Dickson
---
Formed around the songwriting genius of Donald Fagen and Walter Becker, the lineup on Steely Dan's debut album Can't Buy A Thrill included Denny Dias, a supremely gifted New York jazz guitarist with ice-cool chops, and Jeff 'Skunk' Baxter, whose biting, bluesy work on electric guitar contrasted perfectly with the melancholy beauty of his pedal steel playing.
But when the time came to lay down guitar for what would become the album's biggest hit, Reelin' In The Years, Fagen and Becker picked up the phone to session guitarist Elliott Randall.  Over the years, Randall has laid down uncommonly articulate, expressive guitar tracks for everyone from John Lennon to Carly Simon – but Dan fans will know him best from milestone tracks such as Green Earrings, Kings, Sign In Stranger and of course Reelin' In The Years.
In fact, Elliott and Steely Dan went way back – all the way to their Tin Pan Alley roots in New York.  Elliott met up with Guitarist to share his recollections of working on the group's debut album, trading licks with Denny Dias and Jeff Baxter – and his lifelong association with two of the most revered songwriters in rock.
Young Americans
We're meeting Elliott Randall in London, where he now lives, but his journey into music began in New York. Growing up in New York City, Elliott had an eclectic education in guitar – taking lessons from session veteran Bill Suyker, Roy Smeck (a.k.a. "Wizard of the Strings"), and Bebop jazz guitarist Sal Salvador.
Elliott began his career as a session guitarist in the sixties, and first made contact with Steely Dan founders Donald Fagen and Walter Becker on the pro music scene in New York.
"Our initial meeting was at rehearsals, as the backing band for a vocal group that loosely qualified as a doo-wop called Jay and the Americans," Elliott recalls. "Jay and the Americans had a production company, JATA Enterprises. And Kenny Vance, one of the 'Americans', was very quick to notice that Donald and Walter were more than a bass player and a keyboard player – they were in fact budding genius writers."
With Kenny Vance producing, Elliott teamed up with Fagen and Becker to work on demos of their original material. They were joined in the studio for a series of proto-Dan sessions by the jazz guitarist Denny Dias, who would also later appear on Can't Buy A Thrill.
"If I were to say we spent months in the studio making demos of Donald and Walter's early compositions I won't be exaggerating," Elliott says.
Despite the fact these demos represented the birth of the Steely Dan sound and contained strong material, Fagen and Becker met with little success when they tried to drum up interest among record companies in New York. Then the duo's luck finally changed. Elliott explains.
"Copies of the recordings we'd made not-quite miraculously appeared at ABC/Dunhill Records in Los Angeles. Gary Katz presented them to Jay Lasker, who was the president of ABC/Dunhill. And Jay was the first guy who 'got it'.
"So the boys were flown out, moved out to California, along with a couple of Bostonians – Jeff Baxter being one of them – to form a band called Steely Dan. I was invited to become a member but I politely declined, because I had other fish to fry, to be quite honest."
Those 'other fish' included breaking into the New York recording scene "big-time" while playing guitar for Andrew Lloyd Webber's then-groundbreaking rock musical Jesus Christ Superstar, as bandleader of Polydor recording artists "Randall's Island".  But, Elliott says, theatre-land wasn't really his scene and after a year he left the show and moved to LA in mid-1972. That put him in the frame for playing guitar on Steely Dan's debut album over on the West Coast.
The West Coast Sound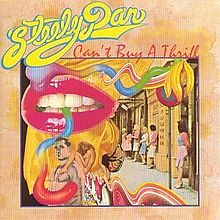 "When I moved to LA, the timing was really quite appropriate for Steely Dan's first recording," Elliott recalls. "So I was asked to come in. Apparently, Reelin' in the Years was proving to be a problem for them because – as good as Jeff and Denny were – whatever they were doing wasn't making Donald and Walter feel as though they had the appropriate guitar intro, solos and outro. So they called me in and asked if I would be interested in playing on it."
Fresh to the session, Elliott cut what is arguably his most famous solo in a matter of minutes.
"They played the song for me once – the changes are not very complex. Then we took two passes. The first pass, which some of us to this day say was better, wasn't recorded. It was a run-through and we all went, Whoah! Then we looked at the assistant engineer who had turned ghostly white, and he said, 'Oh, sorry, I didn't press the button'. So my second pass was what you hear on the record – it was completely unedited. It was just from top-to-bottom all the way through. And it worked – we all just laughed afterwards."
Although the wiry, cascading licks of Elliott's solo on Reelin' In The Years are firmly within the domain of rock 'n' roll, a jazz sensibility lay at the core of his playing.
"What I find in retrospect is that – especially in the introductory measures of the solo – I was playing the equivalent of what a jazz saxophonist would play to a standard tune in that I was quoting the melody," Elliott says. "It's what Donald was singing but with my own twist added."
It's also testament to Elliott's can-do attitude that he was able to record the guitar for Reelin' using an amp most guitarists would find about as useful as a chocolate fireguard.
"It's actually a beautiful lesson in what working in a studio's all about," he says. "The only amplifier in the entire premises was an Ampeg SVT bass amp, which would have been the last thing I ever thought of to use. It had 400 bloody watts and eight speakers!"
"Roger Nichols [sound engineer], looked at me and we were like "Mmm-hmm…" But we just shrugged our shoulders as pros would, and he said, Right, okay, start playing; I'll keep my ears covered and find the sweet spot. And he did. The sound was basically the guitar, a cable, the amplifier, and one AKG-414 microphone placed where Roger thought it sounded the best. And hence the sound. But we had to really crank it up to 11."
Although the Ampeg was less than ideal, the tone Elliott achieved with it is not a million miles away from that which he achieved on later Steely Dan records. What does he think are the real foundations of his sound?
"A piece of the tone I got has to be attributed to the Gibson humbucking

pickup," he says, referring to the retro-fitted neck pickup on his '63 Stratocaster. "The reason I wound up with that pickup is that in 1969 I played the Whisky A Go Go opposite a Canadian group led by a fellow called Domenic Troiano; I'm not sure that many people know who he is but he was an absolutely beautiful player [Dominic, who died in 2005, played with The Guess Who and other bands – Ed].
"He had a Tele with two humbuckers in it," Elliott continues. "I just went nuts over the guitar, and he and I became instant friends. I said, Where can I get a mod like that? And he said, Come with me. He took me to the Barney Kessel guitar shop in Los Angeles and we had them route out my Strat, put a humbucker in and I've never looked back. I've just been so pleased with it. It's a beautiful sound."
King Maker
Elliott's vibrato also plays a key role in his distinctive sound, he says.
"I approach playing the guitar as much like a saxophone as I do like a guitar. The slurs, even the bends that I do, tend to be more saxophonic, if you will, than guitaristic. My vibrato is not up-and-down, unless it's appropriate. It's side-to-side, because I was forced to learn the violin when I went to Music & Art High School. But that was a beautiful upshot of that."
That tight, energetic vibrato can be heard on Elliott's second big solo on Can't Buy A Thrill, on the track Kings. The biting quality of his playing on this song, with its seething energy and dissonant, whole-tone licks, was fuelled by turbulence in his private life, Elliott says. His first marriage had "fallen to pieces" in that year, and he channelled the emotional turbulence of that period into his performance on Kings.
"When we were doing Kings I just thought, you know what? I'm going to let my emotions rule this one. And scrutiny of that solo shows that it goes from being quite melodic to being completely out-to-lunch. You know when I do that descending whole-tone thing? It's like, what the hell is that? But that's what I was feeling at the time. It had nothing to do with what was going on in the track even, but I was letting my emotions run wild and who knows why, but it worked."
Elliott adds that, thankfully, he didn't have to play through the hulking Ampeg bass amp on Kings, having picked up a valve combo that he was more comfortable with for this later session.
"My amp of choice has for many, many years been a Fender Super Reverb: I love 10-inch speakers. The reason I do is because they produce a different tonal spectrum, especially if you're using a humbucking pickup. Humbuckers have all these incredible lows and I've always found that 12-inch speakers, in a Twin Reverb for example, just don't do it for me.
"So I'm pretty sure I got them to hire me a Super Reverb. The nice thing about those amps is that, if I'm not mistaken, they have a 40-watt maximum. So if you turned it right up and it had the old Oxford speakers, you could get a pretty nice, natural distortion sound."
Moving On
Despite the success of his work on Steely Dan's debut album – which eventually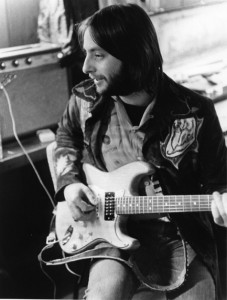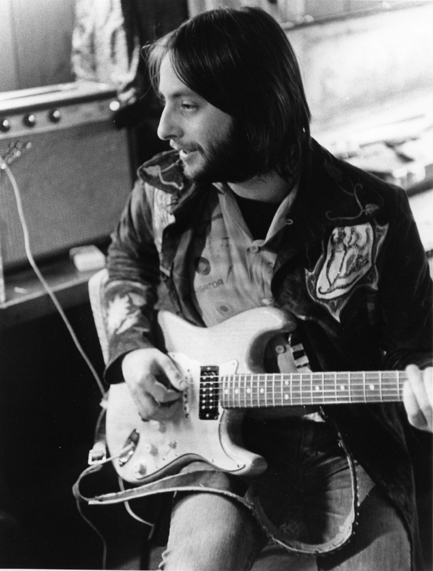 went platinum – Elliott says he was never tempted to join the group, but did go on to play searing guitar on later Dan albums such as Katy Lied (1975) and The Royal Scam (1976). The latter even featured a memorable guitar duel between Elliott and Denny Dias on the track Green Earrings (see box, below).
Despite his preference for remaining a session man and solo artist, Elliott says he has always maintained "a really cordial, respectful relationship" with Steely Dan, culminating in a surprise reunion with the band when they gigged in London in 2009. Dropping in to watch the soundcheck, Elliott says he enjoyed hearing how Reelin' In The Years had evolved over time.
"They were doing this ballad-esque version of Reelin' in the Years which they opened the show with. It was one of those things where most of the audience wouldn't even know what it was until about halfway through the song. It was a lovely way of playing with their minds," Elliott recalls.
But when he stepped backstage to greet Fagen and Becker and congratulate them on what they'd done with the song, Elliott got a surprise.
"The two of them looked at each other very mischievously and said, Hey, what if we did the original version? Would you be into playing guitar with us? I thought for about half a second – then said I'd be delighted to. They arranged for one of their runners to take me back home, grab my guitar and Marshall ValveState 80 amp and come back in time for the show. It was a wonderful experience and from what I'm told, they now close their shows with Reelin' in the Years – performed the old way."
Still a prolific player and songwriter, with summer dates in the UK, Europe and America coming up (details on Elliott's website) and a genre-spanning new solo record in the pipeline, Elliott says he hasn't rested on his laurels since releasing his most recent album HeartStrings last year. In fact, he says, he wouldn't really know how.
"I also take great pleasure in giving workshops, master-classes, lectures and individual tutelage – as I feel that it's my job to 'pass it on', having been fortunate as I was to have the amazing tutors I had – who gave me their all."
"It's not quite like the Devil is chasing me," he laughs, "but this is what I do – it's who I am. And the day I stop doing this they might as well put me in a box."
Ellington's Influence
Elliott Randall recalls Donald Fagen's advice about playing guitar on Steely Dan records…
"Even though you hear talk about tension in the studio, whenever I was with those guys it was smiles and sometimes broad belly laughs," Elliott says. "Because that's part of what the music experience is. Another curious thing is that right before I started playing any given solo, Donald would lean over to me and whisper: Just play the blues! He actually got that one from Duke Ellington. Ellington was absolutely one of Donald's number-one idols."
With special thanks to Guitarist Magazine
B&W portrait courtesy of Chuck Krall