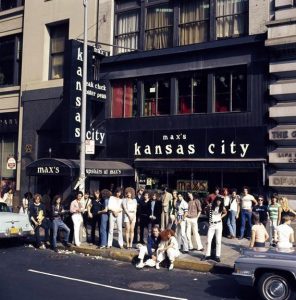 In 1979 , I began recording an album that I never released. It contained a few real gems. On a recent trip back to The States, I liberated a couple of 2″ tapes. This is one of the pieces from that album, lovingly brought back to life, and featuring some really outstanding talent. With Paul Griffin on Hammond B3, and some serious vocal performances by John Belushi and Genya Ravan.
The original 2″ tape was dutifully baked and digitized, then we went to work crafting what you are listening to now. Much time and effort were put into getting the mix just right. I wanted the listener to hear every little nuance of every instrument and voice.
---
High-quality download from BandCamp. On receipt of payment, we will email you the download code with link – you'll have access to a wide variety of formats including mp3, aac, flac, etc. – whatever suits your fancy.
3 minutes and 17 seconds of the blues, the bayou, fun and joy. Simple as that.
As ever, groove on.
E.R.
---
THE CAST (Alphabetically)
John Belushi, Vocals
Paul Griffin, Hammond B3 Organ
Danny Lewis, Trumpets & Trombones
Joe McGlohon, Saxophones
Richard Newman, Drums
Doña Oxford, Piano
Pete Pritchard, Bass
Elliott Randall, Guitars & Vocals
Genya Ravan, Vocals
—
Engineered by Grey Ingram, Elliott Randall and Wes Maebe; Mixed by Elliott Randall & Wes Maebe
—
Recorded at El-Mar Studios NYC, Hit Factory NYC,
and, ELZ Studios London
Mastered GHQ Sonic Cuisine, London
—
Photo of Max's Kansas City (c) Bob Gruen
---