As many of you will be aware, I made the decision a while back to remove my music from download and streaming sites including iTunes, Rhapsody and their ilk. The reason is two-fold:  economic, and artistic as well, since the sound quality delivered by these platforms is less than optimum.
There is however, one site that I quite like, and that is called BandCamp. The music you can download there is of a much higher resolution, and you can even choose to download FLAC files – which are completely "lossless", meaning they will sound as good as the CDs!
And the EXTRA BONUS is that I'm offering an entire package of FIVE CDs content for the low price of $35.70. That's 30% off. Just click the link, scroll down a little and you'll find the offer on the left-hand side of the page.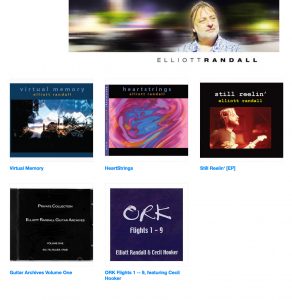 As always, thank you for your support.
Luvs,
E-man