Here's the story – Dillon's father Robbie and I have been friends for over 40 years. But being an ocean apart for eons, I didn't get to experience Dillon's growth first hand. We began as Facebook friends, liking some of each others' posts and doing a bit of online chat.
Then Robbie messages me that they are coming to London, doing a (spectacular) Carole King concert in Hyde Park… would I like to attend? It was great. Got to hang with more old friends – Danny (Kootch) Kortchmar, Zev Katz, Elissa Cline, and of course Robbie. Dillon's energy both on and offstage were really good, so…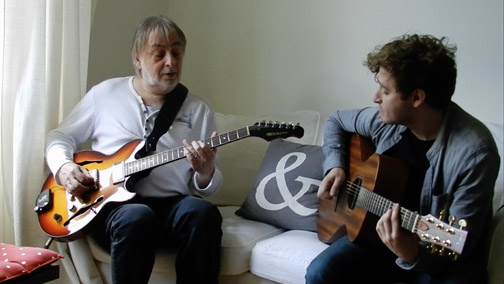 I invited Dillon to pop over to do a couch video session, he graciously accepted …and here it is.