Festive times are best with music.
Although I decided to leave the world of iTunes, streaming et al, the one place on the web I proudly distribute my music downloads is BandCamp. The sound quality far exceeds what you would normally hear from competing sites, and I love that! There are numerous formats to choose from, including FLAC, which delivers full-CD audio quality.
With the Holidays coming right up, I thought I'd give you a huge chunk of my recorded repertoire at a special price.
Go here and scroll just a little. You'll see the offer pictured below on the left side of the screen.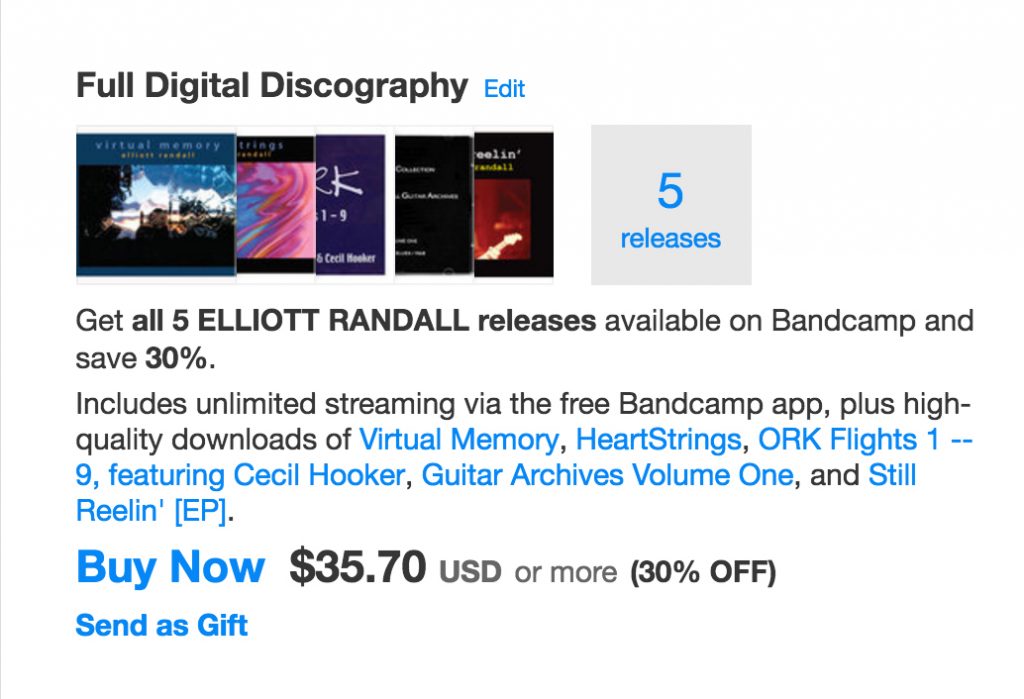 Wishing you the Warmest and Happiest of Holidays!
V best,
E