In the late '60s, I had the wonderful job as Musical Director for Jay & The Americans for a short while. Walter Becker and Donald Fagen were members of the backing band. Their world, apart from being gigging musicians, was about composing music in a style that many thought was 'ahead of its time', and some industry insiders didn't get it at all. Even then they were 'two against nature'.
I played on many of their early demos at Mayfair Sound Studios in NYC (produced by Kenny Vance). A short while later, when Donald & Walter migrated to California and became Steely Dan, they invited me to join the band. I graciously declined, but volunteered my guitar efforts for their recordings. It worked out well. Our friendships have lasted without interruption.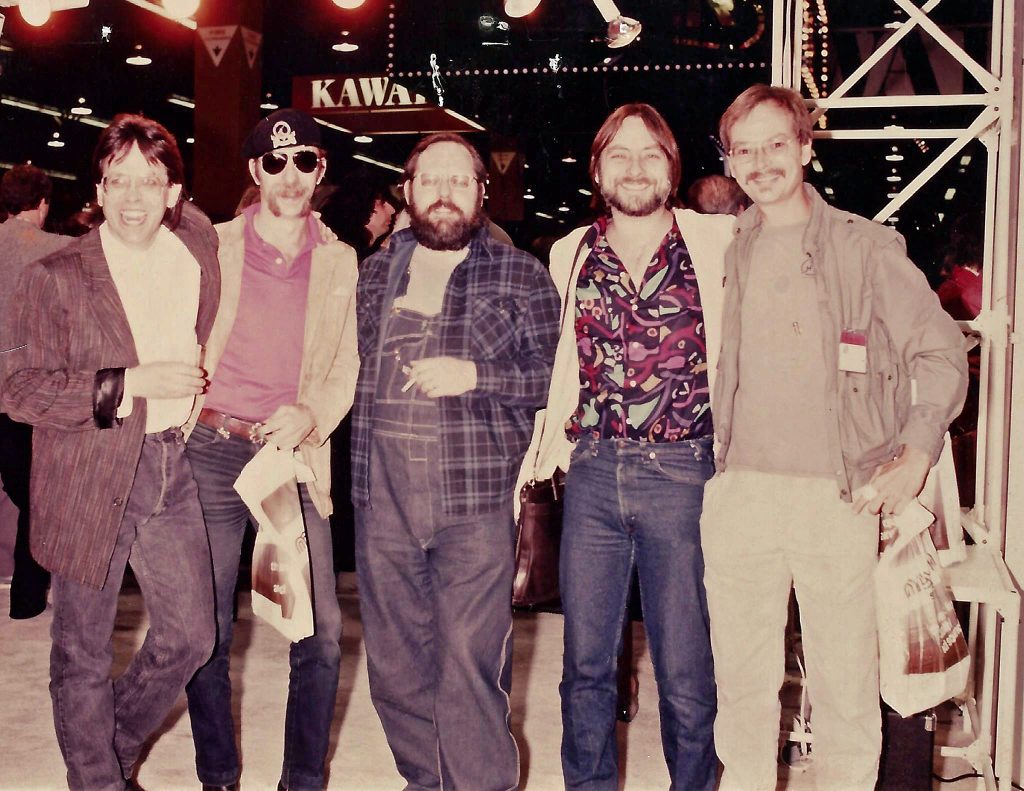 On September 3rd, upon awaking to the news of Walter's passing, I found myself at a loss for words, and filled with a strange deep sorrow. One of the most dominant bricks in my musical foundation was no more an email or phone call away. We are all devastated, here at chez Randall, and I suspect the fog won't lift for a while.
A quick and insightful memory: Whenever I recorded with Walter and Donald, right before the engineer pushed the red button, Walt would shimmy over to me and in a stage whisper, would say: "Just play the blues Elliott… just play the blues".
Walter and I shared a particular desire – to "find the lost chord". I'll keep working on that, pal.
And most importantly: The copious music and laughter we shared is forever engrained in my being.